I never realized what you could do with the stuff! Here is my latest projects with it: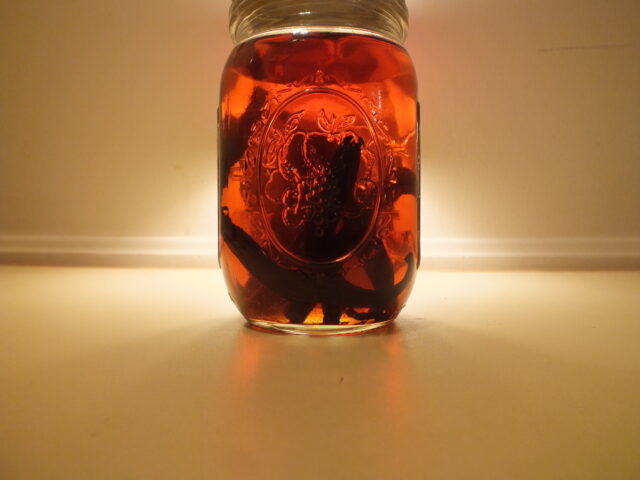 Vanilla extract! You get the beans and use them for stuff like homemade ice cream. It makes those little tiny black specs and tastes really good – especially with my homemade butterscotch sauce. Then you put the used beans in vodka! After a couple weeks it's vanilla extract – the expensive kind! A tiny bottle costs around $20, and the picture above is 10+ bottles. It tastes wonderful. The fudge Jill made with it had a delicious, distinct flavor. No, there isn't anymore left.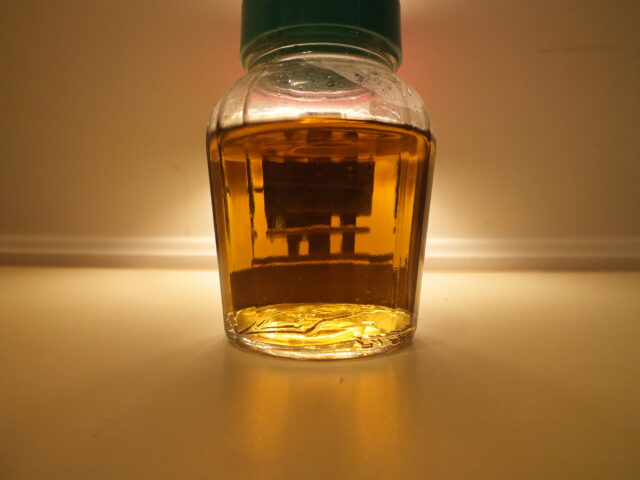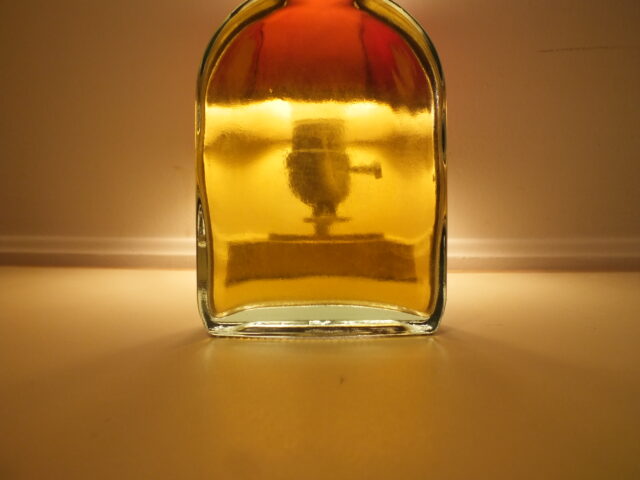 Following on the heels of the extract theme, I decided to pick some mint leaves from our tiny garden and use them the same way. This makes a drink very similar to a mint julep – just add some sugar syrup and ice. Jill loves it, and it functions pretty much the same as it did in 1952.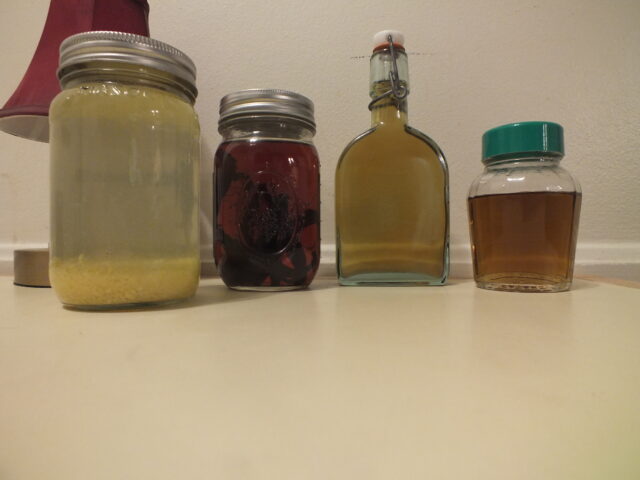 On the left is my first attempt at limoncello. It's the zest of two lemons. After this picture was taken, I then filtered out the zest and combined with sugar syrup to taste. It's about the same process as the mint julep, and also tastes amazing. Very lemony.
All of these projects out of one $18 bottle of vodka!